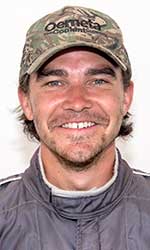 Daniel Goldsmith - Gilroy, California
1968 Chevrolet Camaro #92 - Originally driven by Rusty Jowett, Mark Donohue, Bob Tullius, & Craig Fisher


Driven by Rusty Jowett in the 1969 Trans-Am Season
Co-drivers included: Craig Fisher 1969 Daytona 24 Hour; Bob Tullius 1969 Sebring 12 Hour; Mark Donohue Testing; Paul Nichter 1970-1972 Trans-Am SeasonRusty Jowett destroyed his 1967 Trans-Am Camaro at Watkins Glen in late 1968. Mark Schwein, fabricator and race car builder, contacted Mark Donohue and Penske Racing and secured a 1968 Penske Camaro tub (body-in-white) at the end of the 1968 season. According to Schwein, the car was, "picked up from my friend, Mark Donohue, at Roger Penske's shop in Pennsylvania in the fall of 1968. This tub was a leftover from Penske's 1968 Trans-Am season, given to him by the Chevrolet factory. The car was originally painted in blue." Schwein built this car into Jowett's 1969 Trans-Am series car.

Relying on help from Mark Donohue, Schwein constructed the car with many parts supplied by Penske Racing. In addition, Schwein developed the refueling trap door that was used on the rear deck lid, and which was later copied by Penske for his 1969 Trans Am cars.
The car's very first race was at the 1969 24 Hours of Daytona. The car was disqualified after 2 hours when it ran out of fuel in the infield and officials said the driver had assistance from the crew when the car was refueled. Next, Jowett ran the car at the 1969 Sebring 12 Hours of Endurance, with Bob Tullius as his co-driver. They finished 6th in class after running as high as 1st before cracking a cylinder head.

Jowett ran the entire 1969 Trans-Am season, with the exception of Donnybrooke (because of his National Guard commitment). His highest placed finishes were 3rd at Watkins Glen, 4th at Bridgehampton, and 5th at Riverside and Mt. Tremblant. His point total for 1969 was 68 points. That was sufficient to put him 5th in the overall standings, only 3 points behind Shelby factory driver, Peter Revson. He accumulated more points than both Ronnie Bucknum, in his factory supported Penske-Camaro, and George Follmer's factory backed Mustang.The car was built with much help from Mark Donohue and Ron Fournier. In fact Donohue had Ron copy the Quick Fill door for the fuel cell from a unit designed for Rusty's car.. This fact is disclosed in Donohue's book The Unfair Advantage. According to Jowett, "Mark Donohue drove this car many times in practice. He and I would trade cars and compare setups before qualifying. The overall construction of this car is nearly identical to the Penske/Donohue Camaro."

After the 1969 season, Paul Nichter bought the car and raced it in the Trans-Am series from 1970 through 1972. With Nichter driving, this Camaro had at least one top 10 finish in 1970 and 1971, and finished 6th overall in points after the 1972 season, ahead of the Roy Woods Javelin.

The car was restored, and raced again at vintage races all across the United States beginning in 1991. During the restoration process ,Traco Engineering, the same company that provided a few motors for Jowett in 1969, built a new motor for the car, which it still uses today.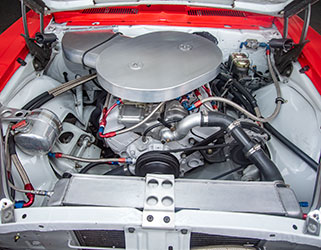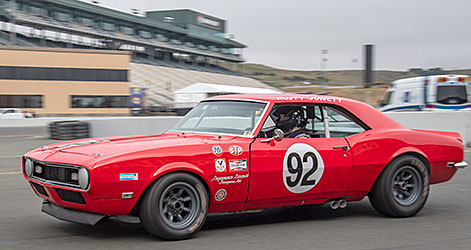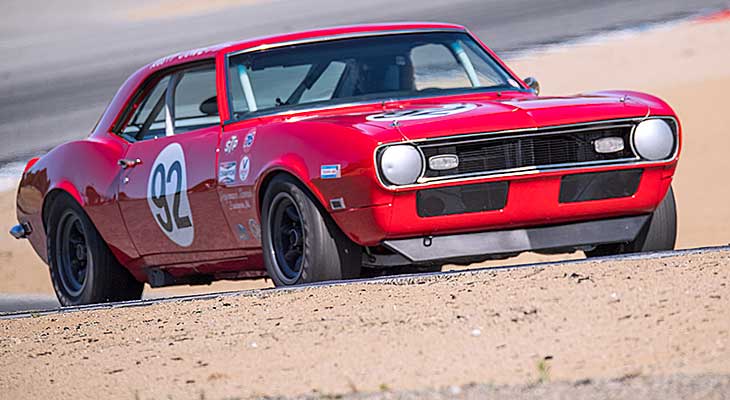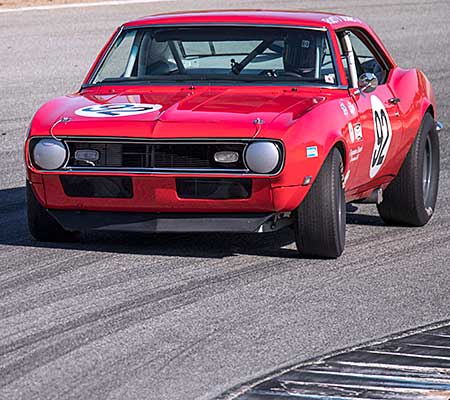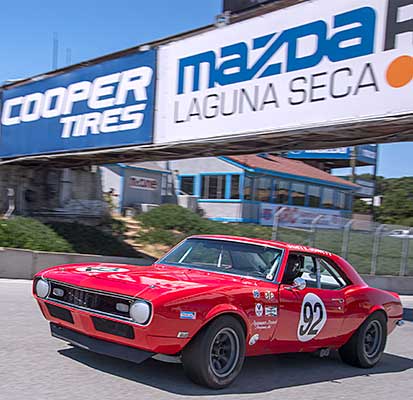 HOME | ABOUT US | CARS | DRIVERS | ROSTER | SCHEDULE |EVENT PHOTOS | TRANS AM HISTORY |E-MAIL