Linda and Mark Mountanos - Ukiah, CA
1967 Chevrolet Camaro #1 - Originally driven by Paul Van Valkenburg
Documented History:

In the Spring of 1969, Sam Contino, Chaffee College's Automotive Technology Instructor, along with the enthusiasm of his auto tech club students, invested money in a 1967 Camaro for conversion into a Trans Am car.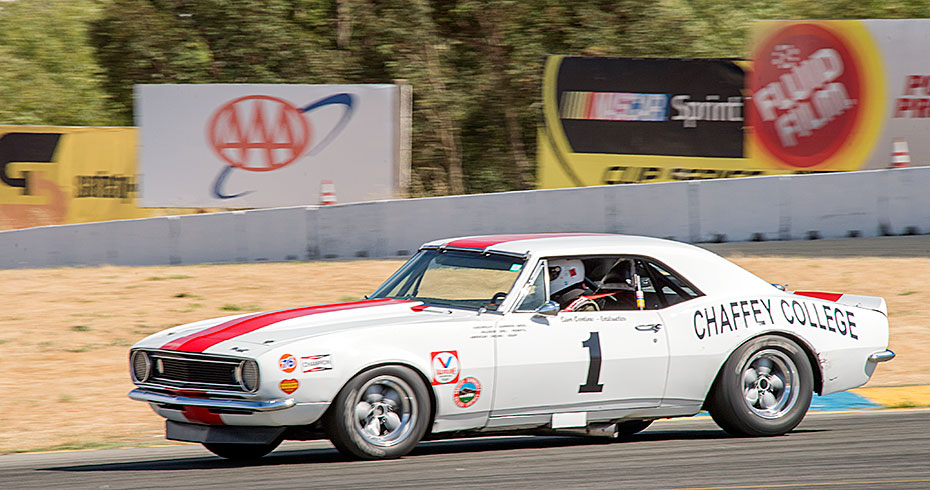 Thus, a course in Race Technology was created at the college. "In our recollection, the first road racing car ever completed by any school...really completed - from blueprinted, balanced, and magnafluxed engine down to the Watts-linked rear axle," said Paul Van Valkenburgh in Sports Car Graphic, December of 1969.
HOME | ABOUT US | CARS | DRIVERS | ROSTER | SCHEDULE |EVENT PHOTOS | TRANS AM HISTORY |E-MAIL