Mike Eddy - Torrance, California
1964 Ford Falcon # 17 - Originally driven by Pete Cordts and Jim Dittemore.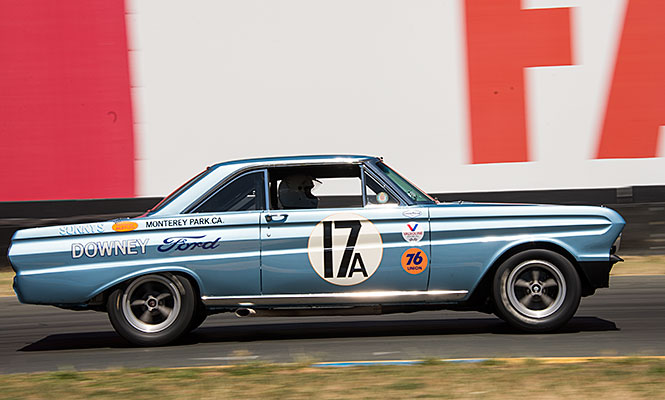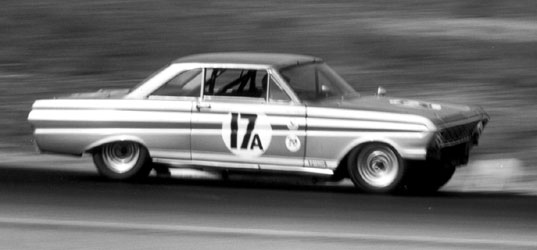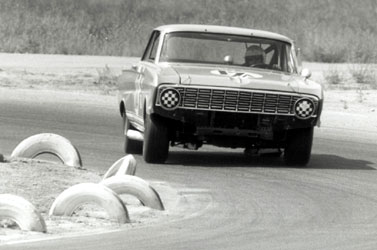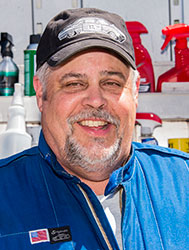 This car originally ran as an A Sedan, winning the Cal Club A Sedan Championship in 1965.

The body was upgraded from a 1963 to a 1964, to run the car at a lighter homologated weight and make it more competitive.

The car won the A Sedan Championship again in 1966.This car ran the final 1966 season Trans-Am race at Riverside to help Ford win the championship. Pete Cordts finished sixth after his alternator pulley blew up while he was in 2nd place, resulting in a long pit stop for repairs.

This Falcon, and one other, were used as chassis development mules by Shelby for the GT350, in trade for parts.This car raced from 1963 through 1973 in A Sedan and Trans-Am, then went to Europe where it raced for many years. It is one of the oldest surviving Trans-Am cars.
HOME | ABOUT US | CARS | DRIVERS | ROSTER | SCHEDULE |EVENT PHOTOS | TRANS AM HISTORY |E-MAIL