Nick De Vitis - Sammamish, Washington
1968 Mustang #28 - Originally driven by Dean Gregson
This Mustang was prepared and supported by Tasca Ford. Dean Gregson, driver and owner, was the Tasca Ford High Performance Sales Manager in the late 1960's. Ford provided technical support via Dave Aronson (Ford Factory Rep).
For 1968, the car ran several A-Sedan events during which the car was "shaken out" and prepared for the Trans-Am in 1969. All the while, the car was receiving factory help from Ford through Dave Aronson.

This car ran several engine configurations including a prototype Boss 302 T/A "dry deck" engine shipped directly to Dean Gregson/ Tasca Ford by the Ford Factory. This car was involved in the development of the Boss 302 race engine for Ford.
The car started the 1969 Trans-Am season at Michigan International Raceway on May 11, 1969 where it finished 26th. Engine troubles prevented it from placing higher as it was only firing on 7 cylinders at the end. But it did finish the race.

The car was then entered to run at Lime Rock where it did not start the race due to concerns about an oil leak that developed at the track. After Lime Rock, the car was running a race at Thompson Speedway where it was badly damaged in a racing incident.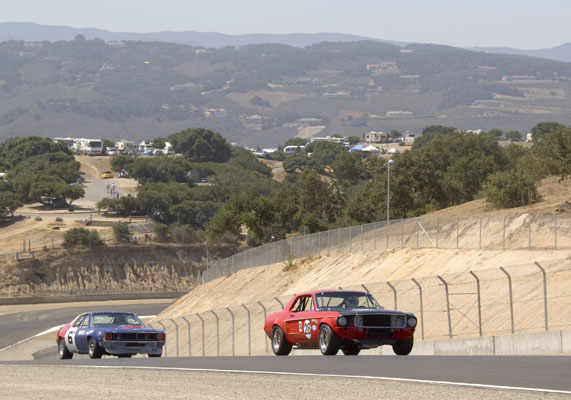 After the Thompson incident, Tasca Ford obtained a 1969 Boss Mustang as it was coming off the Metschusen plant's assembly line courtesy of Ford. The 1968 Mustang was then canibalized for use in preparing the 1969 "body in white" car for Tasca Ford's Boss 302 racing program in late 1969 and 1970 Trans-Am events. The Boss 302 went on to have a successful Trans-Am run.
The photos below show the car at the time it was originally raced.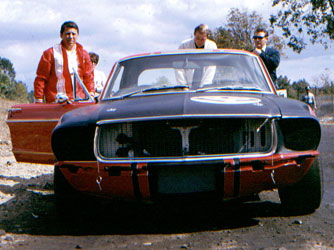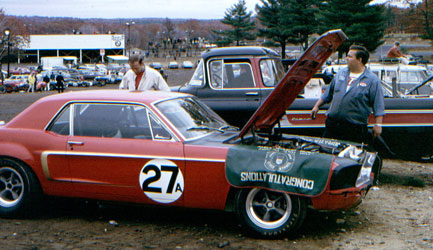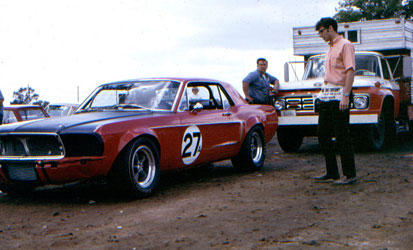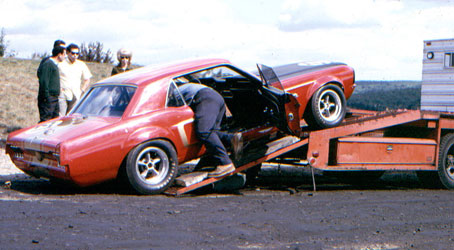 HOME | ABOUT US | CARS | DRIVERS | ROSTER | SCHEDULE |EVENT PHOTOS | TRANS AM HISTORY |E-MAIL