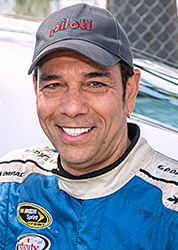 Tomy Drissi - Los Angeles, California
1970 Chaparral Chevrolet # 1 - "Factory" Trans Am Camaro - Originally Driven by Jim Hall - Built by: Jim Hall's Chaparral Cars, Inc.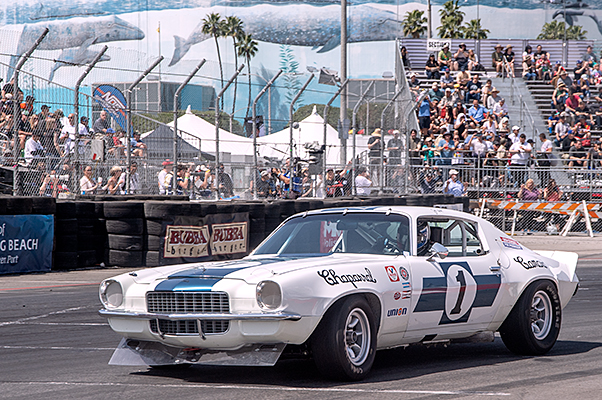 This car is one of three built, but is the only one known to exist.
It won the 1970 Watkins Glen Trans-Am race, giving Team Chaparral its first win.
The car finished sixth in the 1970 Trans-Am Championship Driver's Standings, with Jim Hall as the driver.
Other drivers in the 1970 Trans-Am Series were Ed Leslie, Vic Elford, and Joe Leonard.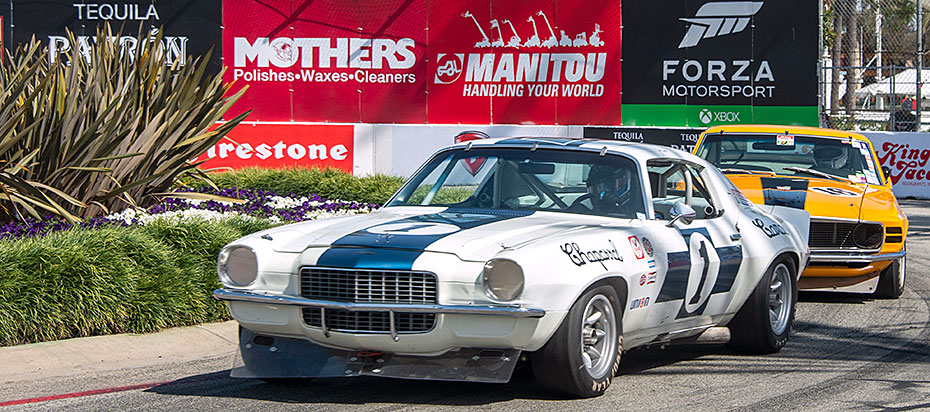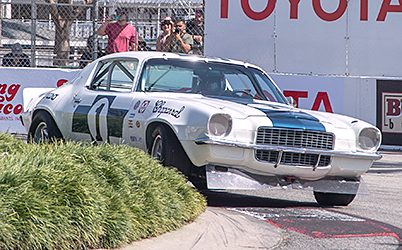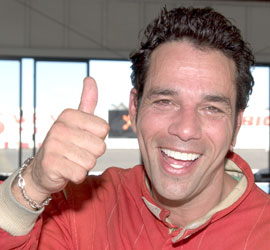 Engine: ohv V-8, 302 c.i., 440 hp, single 4-barrel carb
Transmission: 4-speed
Brakes: 4-wheel disc

Best Finishes
1970
4th
Lime Rock
Jim Hall
5th
Bryar
Jim Hall
4th
Bridgehampton
Jim Hall
4th
Road America
Jim Hall
1st
Watkins Glen
Vic Elford
5th
Kent
Vic Elford
Track Records
Pole
Mid-Ohio
Ed Leslie
HOME | ABOUT US | CARS | DRIVERS | ROSTER | SCHEDULE |EVENT PHOTOS | TRANS AM HISTORY |E-MAIL