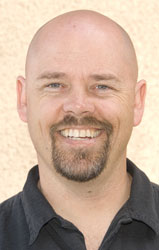 Dave Doyal - Stockton, CA
1968 Chevrolet Camaro #68 - Originally driven by John Putnam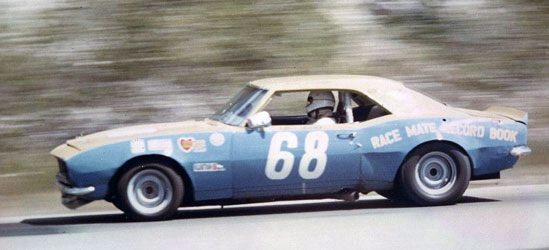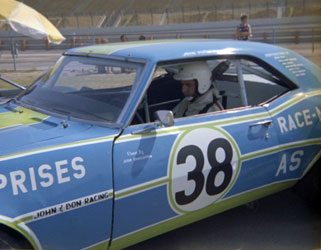 John Putnam's Camaro at the 1972 Road America Trans Am.
Documented History:

This 1968 Camaro is the car originally campaigned by John Putnam. John bought this Camaro from a salvage yard in San Bruno, CA in January of 1970, and began preparing it to be a race car. The car was painted a medium blue with lime green stripes (Mopar "Sublime" color) and he typically ran as car number 38 or 68.
John entered his first Trans-Am race, the Mission Bell 200 at Riverside, in October of 1971. For this race, he entered his Camaro as car number 40. He unfortunately damaged the oil pan on the car after just 13 laps, which put him out of the race.

"The car was entered in two Trans-Am races for the 1972 season. The first was the Bryar 200 Trans-Am in Loudon, New Hampshire. John's "JBR Enterprises" Camaro qualified 24th but was unfortunately out of the race after the 33rd lap, finishing 25th overall. After competing at Bryar, the car was repainted. It now was medium blue on the sides with the entire top of the car painted in Sublime green.

The car's second 1972 Trans-Am race was at Road America in Elkhart Lake, Wisconsin. Putnam entered as car number 68 and qualified 33rd, but was out of the race after lap 38 due to a crash. He finished in 29th position. According to Putnam, he lost his brakes and ran into the back of another participant, crashing the front of his Camaro and ending his day. This was the end of the car's experience in the Trans-Am series."

A couple of unique features on this car dating to when it was built in 1970 are the notched frame under the radiator core support which serves to lower the nose of the car, and the use of a Chrysler 8 3/4" rear axle to facilitate gear changes for different tracks.
| On the grid at the 1972 Trans Am at Road America. | Front end damage ended Putnam's 1972 Trans Am. |
| --- | --- |
HOME | ABOUT US | CARS | DRIVERS | ROSTER | SCHEDULE |EVENT PHOTOS | TRANS AM HISTORY |E-MAIL