Bob West's Mustang races with Jerry Oliver's Camaro.
David Acrell - Orangevale, CA
1970 Boss 302 Mustang #67
Originally Driven by Wes Dawn & Bob West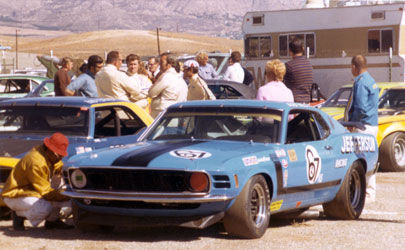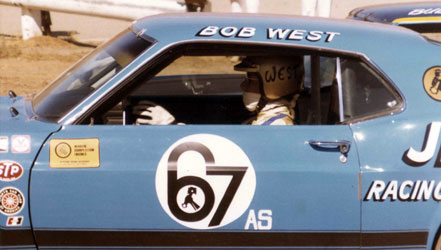 Documented History:

Peter Cordts ordered this Boss in October of 1969 through Downey Ford and it was prepared for competition with help from Shelby.

In 1971, the car was entered in the Riverside Mission Bell Trans-Am with Bob West driving and finished 17th in a field of 31 cars.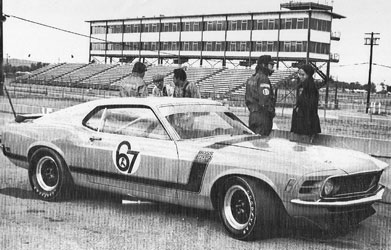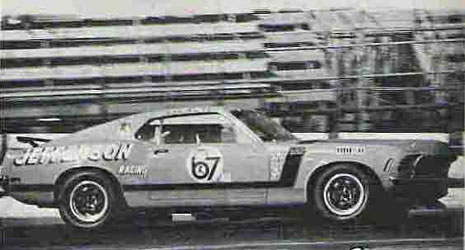 HOME | ABOUT US | CARS | DRIVERS | ROSTER | SCHEDULE |EVENT PHOTOS | TRANS AM HISTORY |E-MAIL